Motorola APX8000XE Two-Way Radio
About The Motorola APX8000XE Two-Way Radio
Working together with firefighters around the world, we designed the APX™ XE Series; a complete portfolio of ergonomically advanced, ultra-rugged radios and accessories that is safe, easy, and efficient to use.
Firefighters said they wanted equivalent extreme features as the APX XE Series including a larger display, exaggerated control knobs, and the capability to communicate with surrounding municipalities within an all-band radio solution. The APX 8000XE brings together not only these requirements but also the integration of WiFi for programming flexibility.
Here's what's new in these radios:
Available in Full Half or No keypad variant
7/800 MHz, VHF and UHF Range 1 and Range 2 bands
Bluetooth® 4.0
Over-the-air software updates
Enhanced audio quality
Improved expandability
IP67 Rated
Integrated full or half keypad
Built-In Display
Superior Audio Quality
Get A Quote
Request a quote for the Motorola APX8000XE Two-Way Radio
Download The Brochure
APX-8000XE-series-brochure.pdf
ALL-BAND OPERATION
4 Bands in 1 Radio: 7/800 MHz, VHF and UHF Range 1 and Range 2 bands
Modes and Protocols include: Analog MDC-1200 and QCII, Digital P25, Conventional or Trunked, Smartnet / SmartZone, clear or secure, repeater or direct
ADAPTIVE AUDIO ENGINE
Adaptive Dual-sided Operation using beam-forming technology so you can talk into either side of the radio.
Adaptive Noise Suppression adjusts the audio algorithm so you can cancel out the noise as it changes in the environment.
Adaptive Speaker Equalization adjusts the 3 watt loud speaker settings based on volume selection so the sound is optimized for talker authenticity at lower volumes and speech intelligibility at higher volumes.
Adaptive Gain Control adjusts microphone gain based on how loud you talk into the radio to ensure a consistent audio level on the receiving end.
Adaptive Windporting engages a third microphone in order to cancel out wind noise.
DESIGNED FOR THE MISSION
Familiar Look and Feel of the APX XE Series.
Flexible All-band Antenna that bends easily while you'€™re moving around on the job.
Aggressive T-shape so the radio is easier to grip even with wet or slippery hands.
Top Display  provides quick access to radio status information and critical notifications.
Intelligent Lighting uses 3 simple colors to alert users of critical radio events like emergency, low battery, out of range and private calls and pages.
Voice Announcement provides audible confirmation of zone/channel selections and various feature like scan, direct mode, emergency, encryption and controls lock.
Radio Profiles allows the agency to create custom user experience based on the role and mission of the user.
SECURE WIFI AND DATA CONNECTIVITY
Update your Radio Fleet Software more efficiently without interrupting voice communications or waiting for idle radios.
Up to 20 WiFi Networks can be provisioned in the radio so that users can seamlessly receive radio software updates at facility WiFi access points or in the field via WiFi hot spots.
GPS Outdoor Personnel Tracking shares your personnel'€™s location, resulting in more efficient task assignment and enhanced officer safety.
Mission Critical Wireless Bluetooth connects quickly and securely with remote speaker microphones and surveillance kits. Off-the-shelf BT audio and data accessories are also supported.
RUGGEDNESS
Aluminum Alloy Endoskeleton protects the radio's interior from water intrusion even if the outer housing is breached.
IP 68 Rating (standard) ensures the radio can withstand 2 meters of water submersion for 4 hours.
MIL-STD 810 C, D, E, F, G rating ensures you can rely on your radio in the most extreme environments.
Tempered Glass protects the radio'€™s color display user interface from scratches, impact and pressure.
Dual Latch Battery protects the radio from resetting, powering off or ejecting the battery upon impact from drops.
SECURITY
Multiple Hardware Encryption Algorithms like AES, DES, ADP with up to 128 keys so sensitive information stays protected from scanners and eavesdroppers.
Over-the-air Re-key (OTAR) to efficiently update encryption keys of fielded radios over time.
P25 Radio Authentication ensures only valid users can access the system.
Two-factor Authentication allows users to securely query databases.
Additional information
| | |
| --- | --- |
| Analog | Yes |
| Digital | Yes |
| P25 | Yes |
| Bluetooth | Yes |
| GPS | Yes |
| WiFi | Optional |
| Frequency Band | UHF, VHF |
| Intrinsically Safe | No, Yes |
| IP Rating | IP67, IP68 |
| Channel Capacity | 1300, 3000 |
| Power (W) | 1W, 4W, 5W |
| Keypad | Full, Half, None |
| Screen | Yes |
| Side Connector | M7 |
| Warranty | 2 Years |
| Manufacturer | Motorola |
| Supported Systems | Capacity Max, Capacity Plus, DMR, P25, TRBOnet |
Reviews
Only logged in customers who have purchased this product may leave a review.
View our
CONNECTOR CHART
to find your connector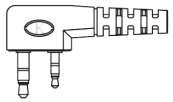 K
Kenwood Two Pin Right Angle
3.5mm Stereo + 2.5mm Mono
Kenwood:
TK-250/350, 260/360, 260G/360G, 270/370, 270G/370G, TK-3100(ProTalk), TK-3103(Free Talk XL), TK-3102(Pro Power), TK-2160/3160, TK-2170/3170, TL-3130(ProTalk XLS), 3131(Free Talk XLS), TK-2207/3307, TK-2317/3317, TK-3310, TK-2360/3360, NX220/320, NX240/340
Hytera:
HYT TC-368

Kenwood:
TK-280, TK-290, TK-380, TK-385, TK-390, TK-480, TK-481, TK-2041, TK-2140, TK-3140, TK-3148, TK-2180, TK-3180, NX-200, NX300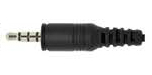 M
Motorola Two Pin Right Angle
3.5mm Mono + 2.5mm Mono
Motorola:
GP68, GP88, GP300, GP308, GP350, P040, P110, P1225, P1225LS, P2000, CP88, CP125, CP150, CP200, CT150, CT250, CT450, CT450LS, CP476, PRO2150, PRO3150, BRP40, EP450, MTH500, GTX, SP50, LTS2000, PR400

Motorola:
HT750, HT1250, HT1250LS, HT1550, HT1550XLS, MTX850, MTX850LS, MTX900, MTX950, MTX960, MTX8250, MTX8250LS, MTX9250, PRO5150, PRO5350, PRO5450, PRO5550, PRO5750, PRO7150, PRO7350, PRO7450, PRO7550, PRO7750, PRO9150, PTX780, GP140, GP320, GP328, GP329, GP330, GP338, GP339, GP340, GP360, GP380, GP600, GP640, GP650, GP680, GP1280

M5
Motorola Multiple Pin
Hytera Multiple Pin
Simoco Multiple Pin
Motorola:
EX500, EX600, GL2000, GP328Plus, GP338Plus, GP628 Plus, PTX760Plus, GP344, GP388, PRO5150Elite
Hytera:
TC380M, TC370M, TC780M, TC780
Simoco:
SRP9170, SRP9180, SDP650, SDP660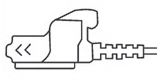 Motorola:
GP900, GP9000, HT1000, JT1000, MT2000, MTS2000, MT6000, MTX838, MTX900, MTX1000, MTX8000, MTX9000, MTXLS, XTS2000, XTS2500, XTS3000, XTS3500, XTS5000, XTS5100, XTS7700

Motorola:
MOTOTRBO, APX6000, APX7000, XPR6300, XPR6500, XPR6350, XPR6550, DP3400, DP3600, DP3401, DP3601, DP4400, DP4600, DP4401, DP4601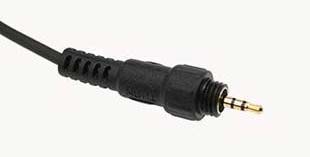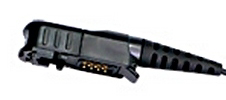 M12
Motorola Multiple Pin
Motorola:
DP2000, DP2400, DP2600, DP3440, DP3441, XPR3300, XPR3500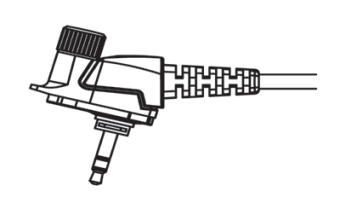 Motorola:
MTP850, MTH500, MTH650, MTH800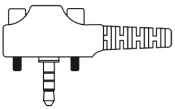 Y2
Vertex Single Pin Right Angle
3.5mm With Screws
Vertex:
VX-160, VX-180, VX-210, VX-210A, VX-231, VX-351, VX-410, VX-420, VX-426, VX-451, VX-454, VX-459, EVX-531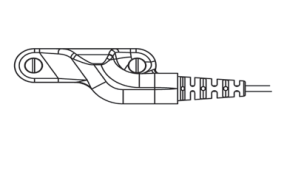 Y6
Vertex Multiple Pin Right Angle
Vertex:
VX-820, VX-821, VX-824, VX-829, VX-920, VX-921, VX-929, VXD-720

D1
Delta Two Pin Right Angle
Delta:
Pro16, 16L, 200B, 200K

D2
Delta Two Pin Right Angle
3.5mm Stereo + 2.5mm Mono
Delta:
AS300, AS310, AS320

D3
Delta Multiple Pin Right Angle
Delta:
DS400, DS410, DS420
S1
Icom, GME, Vertex Two Pin Straight
3.5mm Mono + 2.5mm Mono
Icom:
IC-F3, IC-F3S, IC-F4, IC-F10, IC-40S, IC-F20, IC-H2, IC-H6, IC-J12, IC-M5, IC-U12, IC-U16, IC-36FI
GME:
TX610, TX6000, TX7000, TX655
Vertex:
VX-200, VX-500, VX-510, VX-520UD
Cobra, Ritron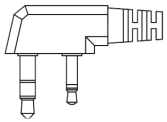 S2
Icom Two Pin Right Angle
3.5mm Mono + 2.5mm Stereo
Icom:
IC-F3G, IC-F3GS, IX-G3GT, IC-F4G, IC-F4GS, IC-F4GT, IC-F43GS, IC-F43GT, IC-F43TR, IC-F11, IC-F11S, IC-F21, IC-F21S, IC-F31, IC-A24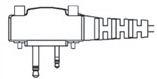 S3
Icom Two Pin Right Angle
3.5mm Mono + 2.5mm Stereo
Icom:
IC-F3G, IC-F3GS, IC-F4G, IC-F4GS, IC-F11, IC-F21, IC-F31, IC-F33, IC-F43, IC-F14, IC-F24, IC-F3023, IC-F4023, IC-41S, IC-41W, IC-41Pro, IC-F3003, IC-F4003, IC-F3130D, IC-4140D

S4
Icom Multiple Pin Right Angle
Icom:
IC-F50, IC-F51, IC-F60, IC-F61, IC-F30G, IC-F30GT, IC-F30GS, IC-F31GS, IC-F31GT, IC-36FI, IC-F40G, IC-F40GS, IC-F40GT, IC-35FIM87/88, IC-F3163, IC-F4163, IC-F3163D, IC-F4163D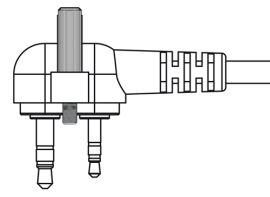 SC1
Simoco Two Pin Right Angle
5mm Stereo + 2.5mm Stereo

H1
Hytera Two Pin Right Angle
3.5mm Mono + 2.5mm Mono
Hytera:
HYTS2100, TC500, TC600, TC2100, TC446, TC700, TC610, TC620

H2
Hytera Multiple Pin Right Angle
Hytera:
PD702, PD782, PD780, PT580, PD780G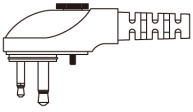 H3
Hytera Two Pin Right Angle
Hytera:
TC700, TC610, TC620, PD500 Series

H5
Hytera Multiple Pin Right Angle
Hytera:
PD600 Series, X1E, X1P, TC380M, TC370M, TC780M, TC780, TC3000, TC610P
Why Choose Us?
Radio Industries is one of Australia's longest-running Two Way Radio Communications Companies, operating since 1985. We are Dealers and Distributors of Quality Digital & Analogue Two-Way Radio Systems, and Hearing Protection Equipment.
What Our Customers Think
"Good experience. Product arrived in 2 days, sent express and completely as advertised. Called at one stage about shipping and they were easy to deal with. Happy with the product quality. Would recommend as easy to speak to someone if you have any questions. Great that they request your radio type too to make sure you're buying the right connection. Thanks guys!"
John Johnson
"Thank you for your assistance with this matter, the whole process from the 'chat' onward through invoicing and payment, has been simple and fast. A pleasure to deal with you and your company. Well done from a business perspective, even for an out of the blue approach regarding a relatively minor order.
Regards, and again, thank you for your help."
Michael Hayes
"Jim and Jacob sorted our order efficiently and quickly. We had our radios here and ready to use 5 days after payment was made. Very impressed with the professionalism of both employees and they really helped us out because we were looking for units that were in high demand and low in stock."
Tarah Ferguson
Frequently Asked Questions
How Far Can I Get?
Two-Way Radios work on line of sight.
What Channels Can I Use?
CB or Private frequency.
Which Radio Is Best?
There is no definitive answer as there are too many radios to choose from, they work on different systems, contact us for a quote.
Do I Need A Private Frequency?
If you are using your radios on a crane then a private frequency is required in order to comply with OH&S.
If you will be using radios for safety reasons then a private frequency is recommended in order to prevent unnecessary outside interference that can easily be caused with standard UHF CB radios.
What is the difference between a Two-Way Radio, Walkie Talkie and Handy Talkie
Nothing, they all refer to the same piece of equipment however a Two-Way Radio is the preferred terminology in industry. Walkie Talkies and Handy Talkies often refer to toys or recreational two-way radios.