Revolutionising Full Duplex Communication
The Freecom is a Licence Free radio operating on the 900MHz Frequency band.
With no need for pressing any buttons the Freecom is a great fit for people who require a hands free communication solution.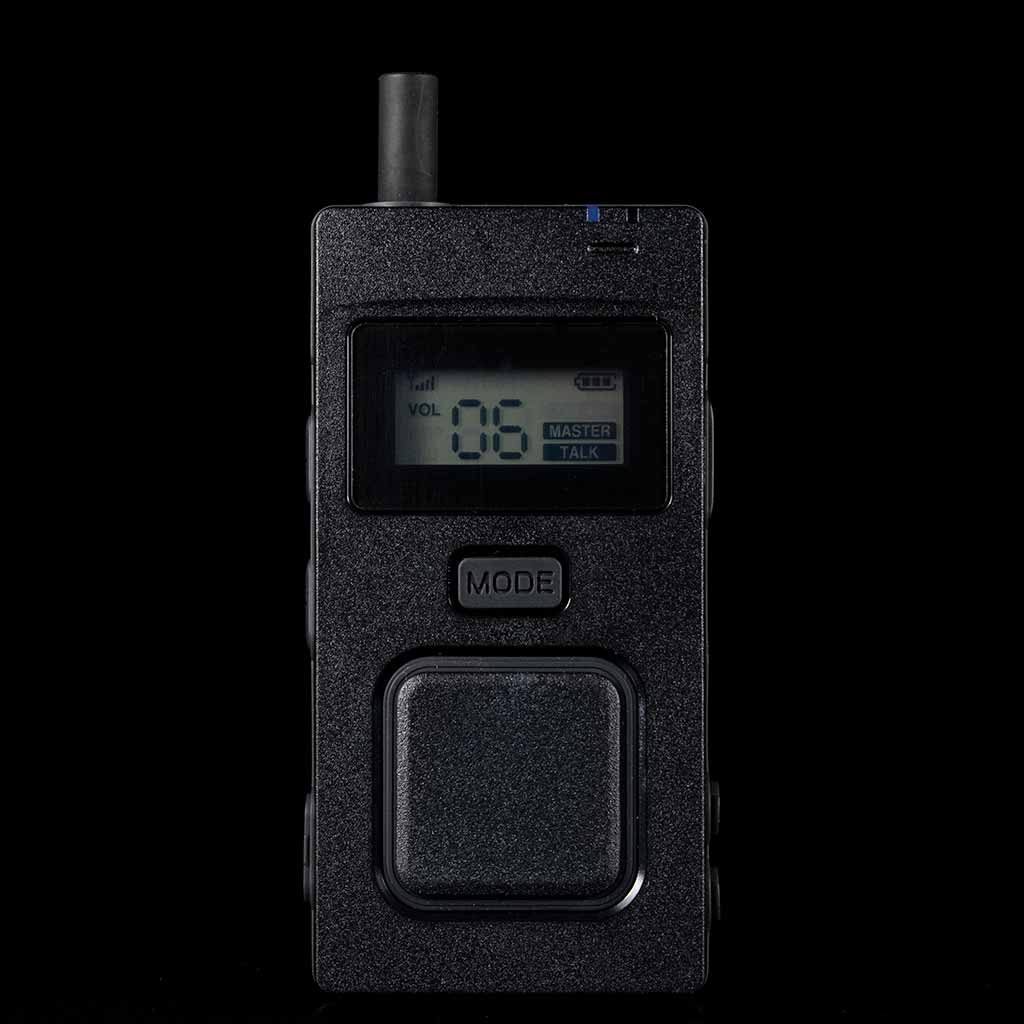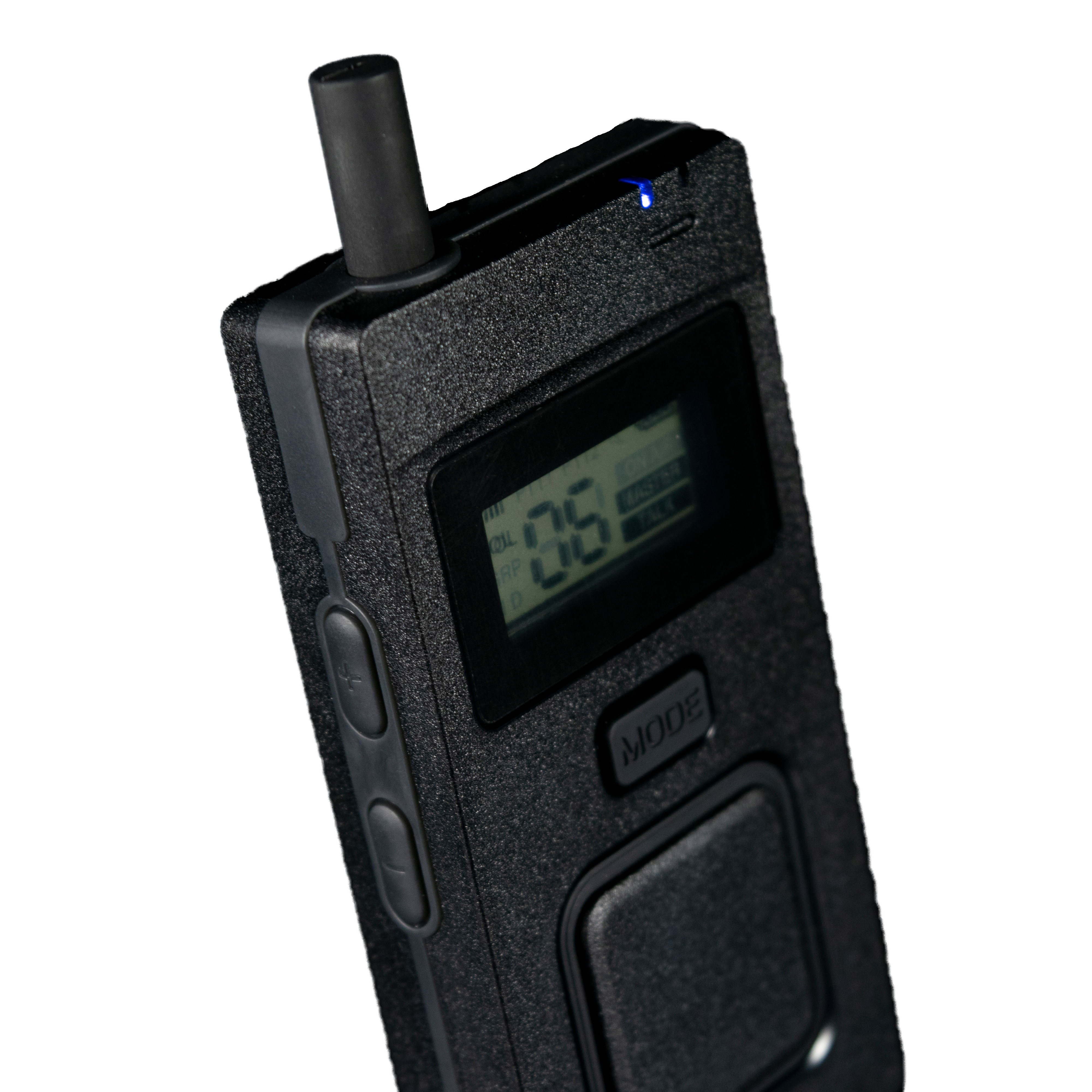 The Freecom has 2 talk modes, Group Mode & Team Mode.
Group Mode allows up to 5 people to talk and up to 94 people listening with the abliity to swap talkers on the fly.
Team Mode allows 5 people to conference talk with unlimited listeners.
The Freecom is the very latest in Radio Technology, Full-Duplex (Just Like a Smartphone or Two Way Radio but with hands-free and no press to talk), featuring simple operation that allows up to 99 users to listen on a group chat at the same time and up to 5 of those users can simultaneously speak in full-duplex. Push the button on the front of the radio to start transmitting to join the chat and then push it again to go back to listen mode. You can stay in the chat full time all day if you like. IT'S THAT EASY – Perfect for those people that are in Group Sessions, Trainers for horse riding, cycling in groups, Tree loppers, and any activity that requires hand fee operation. With up to about 1Km* distance line of sight and no licence required, hands-free and Licence Free that is why they are called Freecom.
Weight (with battery): 85g
Frequency: 900MHz
Direct Dial: No
Channel Capacity: 40
CB Approved: No
Battery: 1000mAh
Side Connector: F
Power: 10mW
Included in the box: Freecom, USB Cable, carry case, belt pouch, lanyard, manual, your choice of headset
 Headset options: Single ear speaker with boom Mic, USB cable, Carry case, Belt pouch, Lanyard, Manual
Team Mode
In Team Mode 5 people can conference talk in full duplex with unlimited people listening. This works well for guided tours.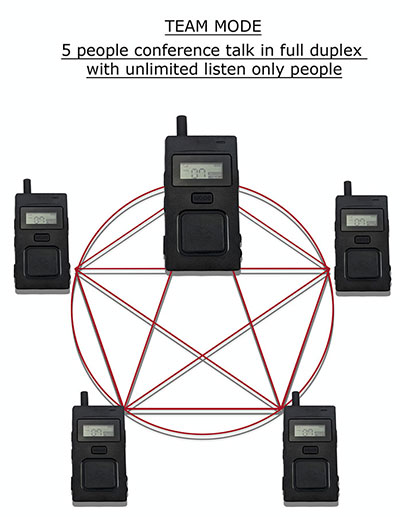 Group Mode
In Group Mode 5 people can conference talk in full duplex with the ability for any of the  94 listeners to push into the conversation. This mode is best suited towards retail environments.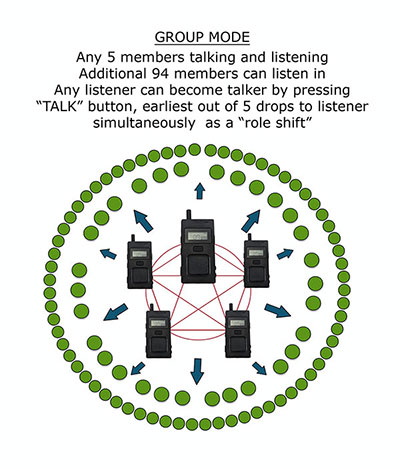 | | |
| --- | --- |
| Frequency Band | 900MHz |
| Channel Capacity | 40 |
| Power (W) | 10mW |
| Keypad | No |
| Screen | Yes |
| Side Connector | F |
| Manufacturer | Delta |
| Warranty | 2 Years |
Only logged in customers who have purchased this product may leave a review.