Icom IC-F1000 Two Way Radio
About The Icom IC-F1000 Two Way Radio
The IC-F1000 provides class-leading 1500 mW loud and clear audio with Icom custom high power handling capacity speaker. It offers a compact, waterproof durable design and is full of great features such as motion/stationary detection sensor, man down, voice scrambler and voice announcement functions. The radio is ideal for business and industry users who require economical value and reliability in a radio.
Weight (with battery): 240g
Frequency: VHF 136-174 MHz
UHF/VHF: VHF Only
Digital/Analogue: Analogue
Direct Dial: No
Channel Capacity: 16 (F1000) or 128/8 Zones (F1000T/S)
Battery: 1570mAh
Side Connector: Icom S3 Connector
IP Rating: IP67
Power: 5W, 2W or 1W
Included in the box: IC-F1000 Radio, Battery, Belt Clip, Antenna
Get A Quote
Request a quote for the Icom IC-F1000 Two Way Radio
General Features
• 136–174 MHz
• 1500 mW large volume audio from Icom custom speaker
• Improved sound clarity
• Compact (52.2 × 111.8 × 24.5 mm; 2.1 × 4.4 × 1.0 in) and lightweight (240 g; 8.5 oz with BP-279)
• IP67 waterproof and dust-tight protection
• Tested to 12 categories of MIL-STD-810-G environmental tests
• DTMF autodial memories
• 16-position rotary selector and ON/OFF volume knob
• "Shift key" function increases the number of programmable key assignments
• Up to 14 hours of operating time with supplied BP-279 battery pack
• Eight character alphanumeric display (Ten-keypad/simple keypad versions)
• Three colour LED
Signalling Functions
• CTCSS and DTCS tone
• 2-Tone and 5-Tone
• MDC PTT ID, Emergency (TX/RX), Radio Check (RX), Stun (RX), Revive (RX) Up to 100 ID numbers and names can be saved to show the alias name, instead of the ID number
• BIIS PTT ID transmission
Safety and Security
• 16-code inversion voice scrambler
• Radio Stun/Revive/Kill commands (2-Tone and 5-Tone, RX only)
• Radio Stun/Revive commands (MDC, RX only)
• Auto TX function (2-Tone and 5-Tone)
• MDC emergency call with open microphone function (MDC, RX only)
• Man down function
• Lone worker function
• Motion and stationary detection function
• Surveillance function temporarily turns OFF the beep and LED indicator
• Power ON password (for the simple type and 10-key type)
• Emergency key for emergency call
Scan Functions
• Priority scan monitors one or two priority channels while scanning non-priority channels
• Mode dependent scan automatically changes the scan list according to the operating channel
• Power ON scan function
• Talkback timer
Voice/Audio Functions
• Channel announcement function
• VOX function for hands-free operation
• Audio compander
• Siren sound for security alarm
Additional information
| | |
| --- | --- |
| Manufacturer | Icom |
| Keypad | Full, Half, No |
| Screen | No, Yes |
| Frequency Band | VHF |
| Channel Capacity | 128, 16 |
| Analog | Yes |
| IP Rating | IP67 |
| Side Connector | S3 |
| Power (W) | 1W, 2W, 5W |
Reviews
Only logged in customers who have purchased this product may leave a review.
View our
CONNECTOR CHART
to find your connector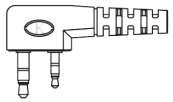 K
Kenwood Two Pin Right Angle
3.5mm Stereo + 2.5mm Mono
Kenwood:
TK-250/350, 260/360, 260G/360G, 270/370, 270G/370G, TK-3100(ProTalk), TK-3103(Free Talk XL), TK-3102(Pro Power), TK-2160/3160, TK-2170/3170, TL-3130(ProTalk XLS), 3131(Free Talk XLS), TK-2207/3307, TK-2317/3317, TK-3310, TK-2360/3360, NX220/320
Hytera:
HYT TC-368

Kenwood:
TK-280, TK-290, TK-380, TK-385, TK-390, TK-480, TK-481, TK-2041, TK-2140, TK-3140, TK-3148, TK-2180, TK-3180, NX-200, NX300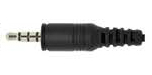 M
Motorola Two Pin Right Angle
3.5mm Mono + 2.5mm Mono
Motorola:
GP68, GP88, GP300, GP308, GP350, P040, P110, P1225, P1225LS, P2000, CP88, CP125, CP150, CP200, CT150, CT250, CT450, CT450LS, CP476, PRO2150, PRO3150, BRP40, EP450, MTH500, GTX, SP50, LTS2000, PR400

Motorola:
HT750, HT1250, HT1250LS, HT1550, HT1550XLS, MTX850, MTX850LS, MTX900, MTX950, MTX960, MTX8250, MTX8250LS, MTX9250, PRO5150, PRO5350, PRO5450, PRO5550, PRO5750, PRO7150, PRO7350, PRO7450, PRO7550, PRO7750, PRO9150, PTX780, GP140, GP320, GP328, GP329, GP330, GP338, GP339, GP340, GP360, GP380, GP600, GP640, GP650, GP680, GP1280

M5
Motorola Multiple Pin
Hytera Multiple Pin
Simoco Multiple Pin
Motorola:
EX500, EX600, GL2000, GP328Plus, GP338Plus, GP628 Plus, PTX760Plus, GP344, GP388, PRO5150Elite
Hytera:
TC380M, TC370M, TC780M, TC780
Simoco:
SRP9170, SRP9180, SDP650, SDP660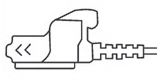 Motorola:
GP900, GP9000, HT1000, JT1000, MT2000, MTS2000, MT6000, MTX838, MTX900, MTX1000, MTX8000, MTX9000, MTXLS, XTS2000, XTS2500, XTS3000, XTS3500, XTS5000, XTS5100, XTS7700

Motorola:
MOTOTRBO, APX6000, APX7000, XPR6300, XPR6500, XPR6350, XPR6550, DP3400, DP3600, DP3401, DP3601, DP4400, DP4600, DP4401, DP4601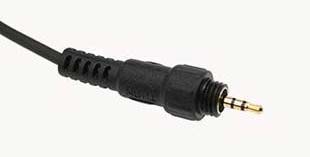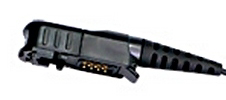 M12
Motorola Multiple Pin
Motorola:
DP2000, DP2400, DP2600, DP3440, DP3441, XPR3300, XPR3500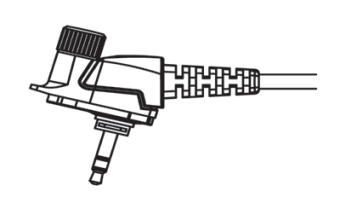 Motorola:
MTP850, MTH500, MTH650, MTH800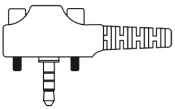 Y2
Vertex Single Pin Right Angle
3.5mm With Screws
Vertex:
VX-160, VX-180, VX-210, VX-210A, VX-231, VX-351, VX-410, VX-420, VX-426, VX-451, VX-454, VX-459, EVX-531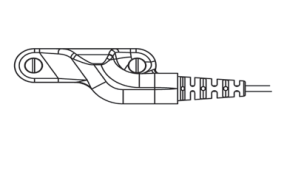 Y6
Vertex Multiple Pin Right Angle
Vertex:
VX-820, VX-821, VX-824, VX-829, VX-920, VX-921, VX-929, VXD-720

D1
Delta Two Pin Right Angle
Delta:
Pro16, 16L, 200B, 200K

D2
Delta Two Pin Right Angle
3.5mm Stereo + 2.5mm Mono
Delta:
AS300, AS310, AS320

D3
Delta Multiple Pin Right Angle
Delta:
DS400, DS410, DS420
S1
Icom, GME, Vertex Two Pin Straight
3.5mm Mono + 2.5mm Mono
Icom:
IC-F3, IC-F3S, IC-F4, IC-F10, IC-40S, IC-F20, IC-H2, IC-H6, IC-J12, IC-M5, IC-U12, IC-U16, IC-36FI
GME:
TX610, TX6000, TX7000, TX655
Vertex:
VX-200, VX-500, VX-510, VX-520UD
Cobra, Ritron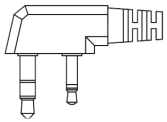 S2
Icom Two Pin Right Angle
3.5mm Mono + 2.5mm Stereo
Icom:
IC-F3G, IC-F3GS, IX-G3GT, IC-F4G, IC-F4GS, IC-F4GT, IC-F43GS, IC-F43GT, IC-F43TR, IC-F11, IC-F11S, IC-F21, IC-F21S, IC-F31, IC-A24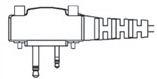 S3
Icom Two Pin Right Angle
3.5mm Mono + 2.5mm Stereo
Icom:
IC-F3G, IC-F3GS, IC-F4G, IC-F4GS, IC-F11, IC-F21, IC-F31, IC-F33, IC-F43, IC-F14, IC-F24, IC-F3023, IC-F4023, IC-41S, IC-41W, IC-41Pro, IC-F3003, IC-F4003, IC-F3130D, IC-4140D

S4
Icom Multiple Pin Right Angle
Icom:
IC-F50, IC-F51, IC-F60, IC-F61, IC-F30G, IC-F30GT, IC-F30GS, IC-F31GS, IC-F31GT, IC-36FI, IC-F40G, IC-F40GS, IC-F40GT, IC-35FIM87/88, IC-F3163, IC-F4163, IC-F3163D, IC-F4163D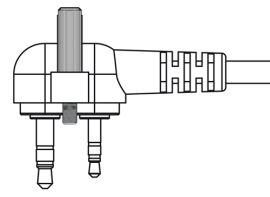 SC1
Simoco Two Pin Right Angle
5mm Stereo + 2.5mm Stereo

H1
Hytera Two Pin Right Angle
3.5mm Mono + 2.5mm Mono
Hytera:
HYTS2100, TC500, TC600, TC2100, TC446, TC700, TC610, TC620

H2
Hytera Multiple Pin Right Angle
Hytera:
PD702, PD782, PD780, PT580, PD780G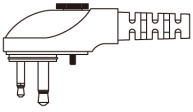 H3
Hytera Two Pin Right Angle
Hytera:
TC700, TC610, TC620, PD500 Series

H5
Hytera Multiple Pin Right Angle
Hytera:
PD600 Series, X1E, X1P, TC380M, TC370M, TC780M, TC780, TC3000, TC610P
Why Choose Us?
Radio Industries is one of Australia's longest-running Two Way Radio Communications Companies, operating since 1985. We are Dealers and Distributors of Quality Digital & Analogue Two-Way Radio Systems, and Hearing Protection Equipment.
What Our Customers Think
"Good experience. Product arrived in 2 days, sent express and completely as advertised. Called at one stage about shipping and they were easy to deal with. Happy with the product quality. Would recommend as easy to speak to someone if you have any questions. Great that they request your radio type too to make sure you're buying the right connection. Thanks guys!"
John Johnson
"Thank you for your assistance with this matter, the whole process from the 'chat' onward through invoicing and payment, has been simple and fast. A pleasure to deal with you and your company. Well done from a business perspective, even for an out of the blue approach regarding a relatively minor order.
Regards, and again, thank you for your help."
Michael Hayes
"Jim and Jacob sorted our order efficiently and quickly. We had our radios here and ready to use 5 days after payment was made. Very impressed with the professionalism of both employees and they really helped us out because we were looking for units that were in high demand and low in stock."
Tarah Ferguson
Frequently Asked Questions
How Far Can I Get?
Two-Way Radios work on line of sight.
What Channels Can I Use?
CB or Private frequency.
Which Radio Is Best?
There is no definitive answer as there are too many radios to choose from, they work on different systems, contact us for a quote.
Do I Need A Private Frequency?
If you are using your radios on a crane then a private frequency is required in order to comply with OH&S.
If you will be using radios for safety reasons then a private frequency is recommended in order to prevent unnecessary outside interference that can easily be caused with standard UHF CB radios.
What is the difference between a Two-Way Radio, Walkie Talkie and Handy Talkie
Nothing, they all refer to the same piece of equipment however a Two-Way Radio is the preferred terminology in industry. Walkie Talkies and Handy Talkies often refer to toys or recreational two-way radios.