GME GX750 Marine VHF Radio
About The GME GX750 Marine VHF Radio
The GME GX750 marine radio features:
Compact, modular design. Perfect for installations where space is limited
Waterproof speaker microphone
25/1 watt switchable power
Ingress protected to IPX7
Dual and triple watch with programmable priority channel
Two working channel memories
Available in black or white
Get A Quote
Request a quote for the GME GX750 Marine VHF Radio
Powerful performance, compact design
The GME GX750 VHF Marine Radio is a compact communication and safety device with innovative installation options. Waterproof to IPX7 IP Ratings Guide, the GX750 is the ideal communication tool for your boating lifestyle whether you're sailing inland waters, or heading offshore.
The compact, modular design makes installation of the GX750 simple and enables installation in locations where dash space is limited. Simply choose the desired location to mount the 'black box' main unit, and run the supplied 500mm inter-connecting lead to the MK013 flush mount microphone socket in a convenient location for use of the full-function LCD Controller microphone. An optional 6m cable (LE107) is also available for even more mounting versatility.
Crystal clear audio is delivered via the GX750's integrated speaker microphone, and can be further enhanced by the addition of the SPK45 extension speaker. The GX750's LCD display features large, easy to read numbers and adjustable brightness and colour options. Designed with ease of use in mind, the screen can be read from virtually any angle, day or night.
Dual Watch, Triple Watch and two programmable priority channels provide easy access to regularly used channels. Channel scanning is programmable, making it easy to monitor all important communications. The GX750 comes complete with International, USA and Canadian channel sets making it versatile for use anywhere in the world.
Available in your choice of either white or black.
Additional information
| | |
| --- | --- |
| Frequency Band | VHF Marine |
| Channel Capacity | Standard International Marine Channel List |
| Manufacturer | GME |
| GPS | No |
| Microphone | Micrphone Control |
| Screen | On Palm Microphone |
| IP Rating | IPX7 |
| AIS Receiver | No |
| Colour | Black, White |
View our
CONNECTOR CHART
to find your connector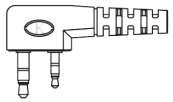 K
Kenwood Two Pin Right Angle
3.5mm Stereo + 2.5mm Mono
Kenwood:
TK-250/350, 260/360, 260G/360G, 270/370, 270G/370G, TK-3100(ProTalk), TK-3103(Free Talk XL), TK-3102(Pro Power), TK-2160/3160, TK-2170/3170, TL-3130(ProTalk XLS), 3131(Free Talk XLS), TK-2207/3307, TK-2317/3317, TK-3310, TK-2360/3360, NX220/320, NX240/340
Hytera:
HYT TC-368

Kenwood:
TK-280, TK-290, TK-380, TK-385, TK-390, TK-480, TK-481, TK-2041, TK-2140, TK-3140, TK-3148, TK-2180, TK-3180, NX-200, NX300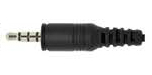 M
Motorola Two Pin Right Angle
3.5mm Mono + 2.5mm Mono
Motorola:
GP68, GP88, GP300, GP308, GP350, P040, P110, P1225, P1225LS, P2000, CP88, CP125, CP150, CP200, CT150, CT250, CT450, CT450LS, CP476, PRO2150, PRO3150, BRP40, EP450, MTH500, GTX, SP50, LTS2000, PR400

Motorola:
HT750, HT1250, HT1250LS, HT1550, HT1550XLS, MTX850, MTX850LS, MTX900, MTX950, MTX960, MTX8250, MTX8250LS, MTX9250, PRO5150, PRO5350, PRO5450, PRO5550, PRO5750, PRO7150, PRO7350, PRO7450, PRO7550, PRO7750, PRO9150, PTX780, GP140, GP320, GP328, GP329, GP330, GP338, GP339, GP340, GP360, GP380, GP600, GP640, GP650, GP680, GP1280

M5
Motorola Multiple Pin
Hytera Multiple Pin
Simoco Multiple Pin
Motorola:
EX500, EX600, GL2000, GP328Plus, GP338Plus, GP628 Plus, PTX760Plus, GP344, GP388, PRO5150Elite
Hytera:
TC380M, TC370M, TC780M, TC780
Simoco:
SRP9170, SRP9180, SDP650, SDP660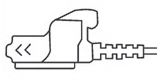 Motorola:
GP900, GP9000, HT1000, JT1000, MT2000, MTS2000, MT6000, MTX838, MTX900, MTX1000, MTX8000, MTX9000, MTXLS, XTS2000, XTS2500, XTS3000, XTS3500, XTS5000, XTS5100, XTS7700

Motorola:
MOTOTRBO, APX6000, APX7000, XPR6300, XPR6500, XPR6350, XPR6550, DP3400, DP3600, DP3401, DP3601, DP4400, DP4600, DP4401, DP4601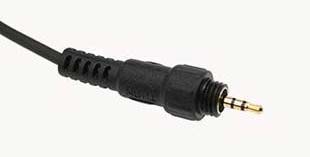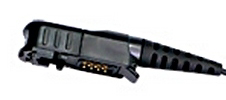 M12
Motorola Multiple Pin
Motorola:
DP2000, DP2400, DP2600, DP3440, DP3441, XPR3300, XPR3500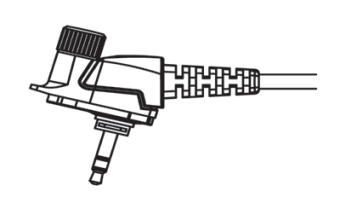 Motorola:
MTP850, MTH500, MTH650, MTH800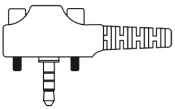 Y2
Vertex Single Pin Right Angle
3.5mm With Screws
Vertex:
VX-160, VX-180, VX-210, VX-210A, VX-231, VX-351, VX-410, VX-420, VX-426, VX-451, VX-454, VX-459, EVX-531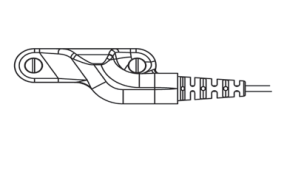 Y6
Vertex Multiple Pin Right Angle
Vertex:
VX-820, VX-821, VX-824, VX-829, VX-920, VX-921, VX-929, VXD-720

D1
Delta Two Pin Right Angle
Delta:
Pro16, 16L, 200B, 200K

D2
Delta Two Pin Right Angle
3.5mm Stereo + 2.5mm Mono
Delta:
AS300, AS310, AS320

D3
Delta Multiple Pin Right Angle
Delta:
DS400, DS410, DS420
S1
Icom, GME, Vertex Two Pin Straight
3.5mm Mono + 2.5mm Mono
Icom:
IC-F3, IC-F3S, IC-F4, IC-F10, IC-40S, IC-F20, IC-H2, IC-H6, IC-J12, IC-M5, IC-U12, IC-U16, IC-36FI
GME:
TX610, TX6000, TX7000, TX655
Vertex:
VX-200, VX-500, VX-510, VX-520UD
Cobra, Ritron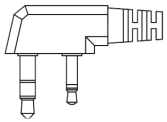 S2
Icom Two Pin Right Angle
3.5mm Mono + 2.5mm Stereo
Icom:
IC-F3G, IC-F3GS, IX-G3GT, IC-F4G, IC-F4GS, IC-F4GT, IC-F43GS, IC-F43GT, IC-F43TR, IC-F11, IC-F11S, IC-F21, IC-F21S, IC-F31, IC-A24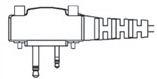 S3
Icom Two Pin Right Angle
3.5mm Mono + 2.5mm Stereo
Icom:
IC-F3G, IC-F3GS, IC-F4G, IC-F4GS, IC-F11, IC-F21, IC-F31, IC-F33, IC-F43, IC-F14, IC-F24, IC-F3023, IC-F4023, IC-41S, IC-41W, IC-41Pro, IC-F3003, IC-F4003, IC-F3130D, IC-4140D

S4
Icom Multiple Pin Right Angle
Icom:
IC-F50, IC-F51, IC-F60, IC-F61, IC-F30G, IC-F30GT, IC-F30GS, IC-F31GS, IC-F31GT, IC-36FI, IC-F40G, IC-F40GS, IC-F40GT, IC-35FIM87/88, IC-F3163, IC-F4163, IC-F3163D, IC-F4163D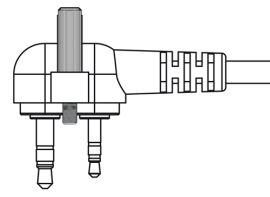 SC1
Simoco Two Pin Right Angle
5mm Stereo + 2.5mm Stereo

H1
Hytera Two Pin Right Angle
3.5mm Mono + 2.5mm Mono
Hytera:
HYTS2100, TC500, TC600, TC2100, TC446, TC700, TC610, TC620

H2
Hytera Multiple Pin Right Angle
Hytera:
PD702, PD782, PD780, PT580, PD780G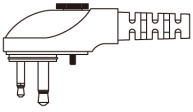 H3
Hytera Two Pin Right Angle
Hytera:
TC700, TC610, TC620, PD500 Series

H5
Hytera Multiple Pin Right Angle
Hytera:
PD600 Series, X1E, X1P, TC380M, TC370M, TC780M, TC780, TC3000, TC610P
Why Choose Us?
Radio Industries is one of Australia's longest-running Two Way Radio Communications Companies, operating since 1985. We are Dealers and Distributors of Quality Digital & Analogue Two-Way Radio Systems, and Hearing Protection Equipment.
What Our Customers Think
"Good experience. Product arrived in 2 days, sent express and completely as advertised. Called at one stage about shipping and they were easy to deal with. Happy with the product quality. Would recommend as easy to speak to someone if you have any questions. Great that they request your radio type too to make sure you're buying the right connection. Thanks guys!"
John Johnson
"Thank you for your assistance with this matter, the whole process from the 'chat' onward through invoicing and payment, has been simple and fast. A pleasure to deal with you and your company. Well done from a business perspective, even for an out of the blue approach regarding a relatively minor order.
Regards, and again, thank you for your help."
Michael Hayes
"Jim and Jacob sorted our order efficiently and quickly. We had our radios here and ready to use 5 days after payment was made. Very impressed with the professionalism of both employees and they really helped us out because we were looking for units that were in high demand and low in stock."
Tarah Ferguson
Frequently Asked Questions
How Far Can I Get?
Two-Way Radios work on line of sight.
What Channels Can I Use?
CB or Private frequency.
Which Radio Is Best?
There is no definitive answer as there are too many radios to choose from, they work on different systems, contact us for a quote.
Do I Need A Private Frequency?
If you are using your radios on a crane then a private frequency is required in order to comply with OH&S.
If you will be using radios for safety reasons then a private frequency is recommended in order to prevent unnecessary outside interference that can easily be caused with standard UHF CB radios.
What is the difference between a Two-Way Radio, Walkie Talkie and Handy Talkie
Nothing, they all refer to the same piece of equipment however a Two-Way Radio is the preferred terminology in industry. Walkie Talkies and Handy Talkies often refer to toys or recreational two-way radios.