FreedomPTT
Wide Area Press-To-Talk over Cellular
FreedomPTT is an exciting new communication platform that knows zero boundaries. It utilises the 3G, 4G & 5G networks allowing users to communicate instantly across states, countries and even the globe.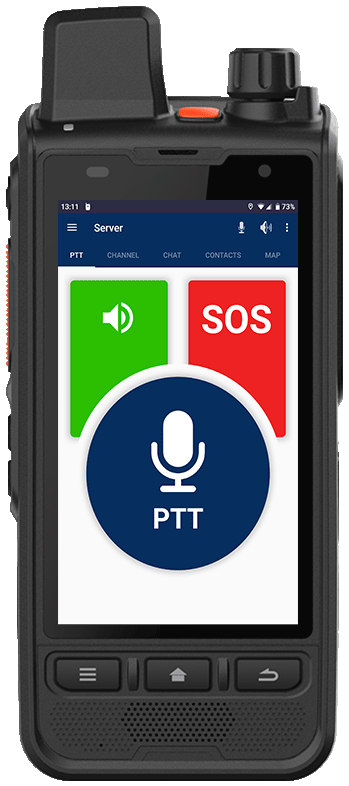 Talk Instantly at the Push of a Button
Communications are key to any business no matter how big or small. With FreedomPTT you can talk instantly to any user, channel or group of users, from anywhere in the world. 
Eliminate Costly Private Frequencies
With a FreedomPTT system, you have the ability to create an unlimited number of talk channels. This is perfect for large organisations that need a dynamic communication system.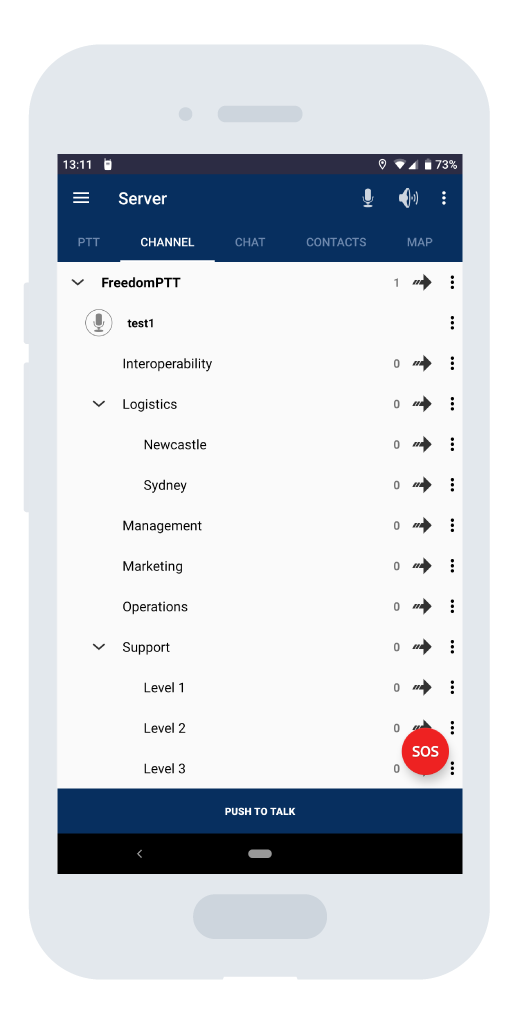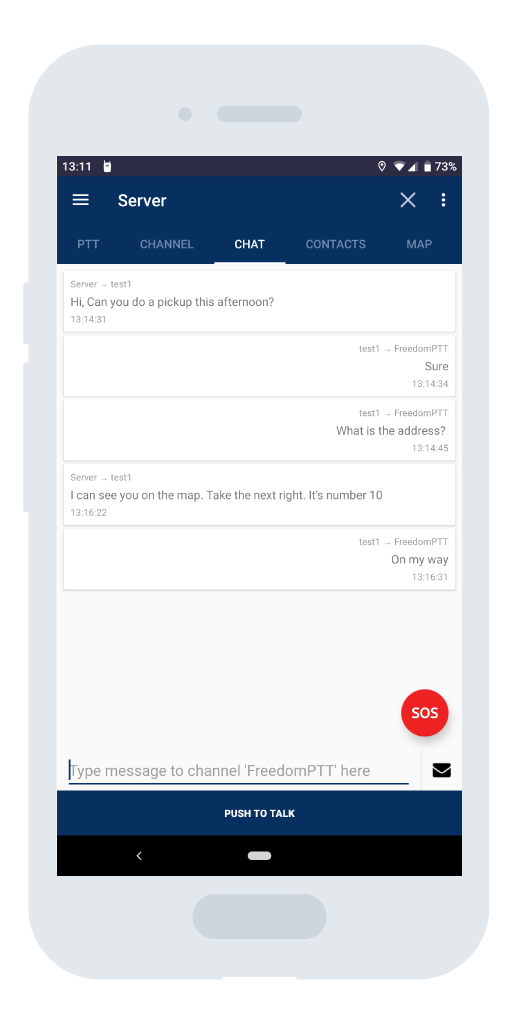 Message Users, Channels & Groups
With Chat built into FreedomPTT, you can still communicate when voice isn't appropriate. Easily message Users, Channels & Groups of users.
Track Users, Vehicles & Assets Live
FreedomPTT has an advanced tracking and mapping system allowing for live location reporting as well as historical GPS Breadcrumb trails.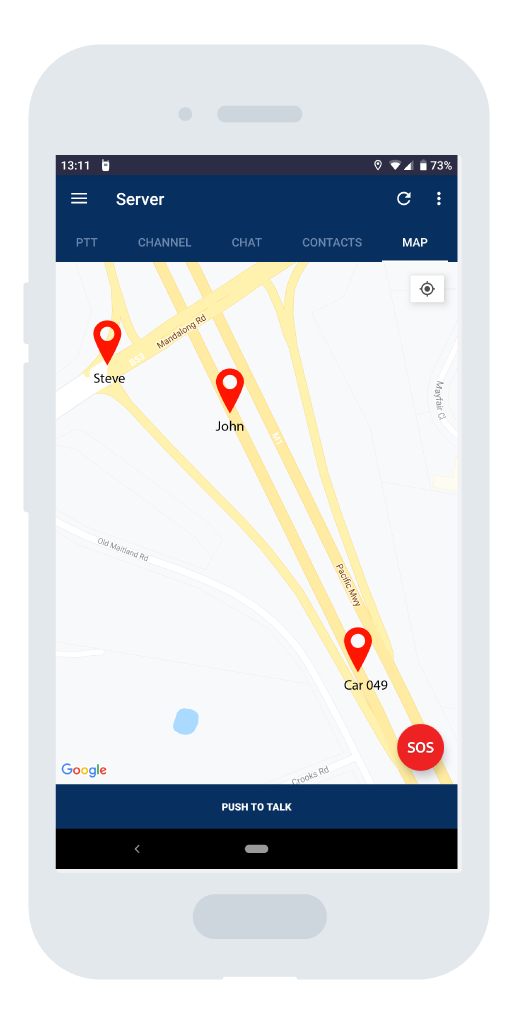 Use the Map within FreedomPTT to quickly locate users. View their last reported location.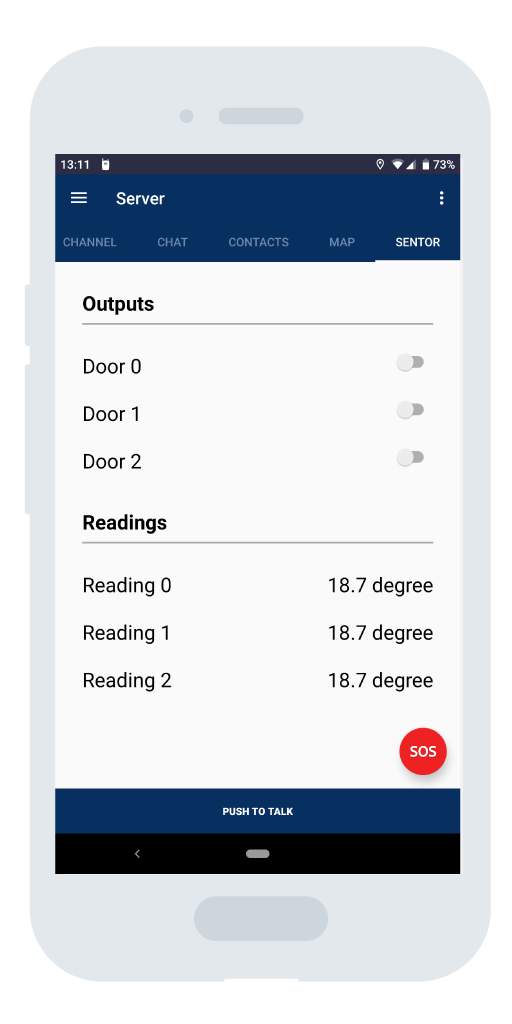 Control & Communicate with the Sentor Integration
The Sentor tab gives you the ability to control and automate with the integration of a Sentor controller. Sentor have been producing commercial control and monitoring systems since 1995.
Reduce Costs
Large radio systems are cost a lot to buy, setup and maintain. They also incur yearly costs per frequency, let alone the expensive equipment required for these systems. FreedomPTT is a subscription-based service, allowing it to grow as you do. There is no limit on channels, users or groups. 
No More Limits
Unlike traditional radio systems, there is no restriction on distance with FreedomPTT. You can talk between states, countries and even continents without the infrastructure of a traditional radio system.
Use Any Device
FreedomPTT currently supports Android devices such as smartphones, tablets and even rugged devices. If you already have devices for your team, FreedomPTT can integrate seamlessly into an already solid workflow. Devices suitable for use with FreedomPTT are listed below.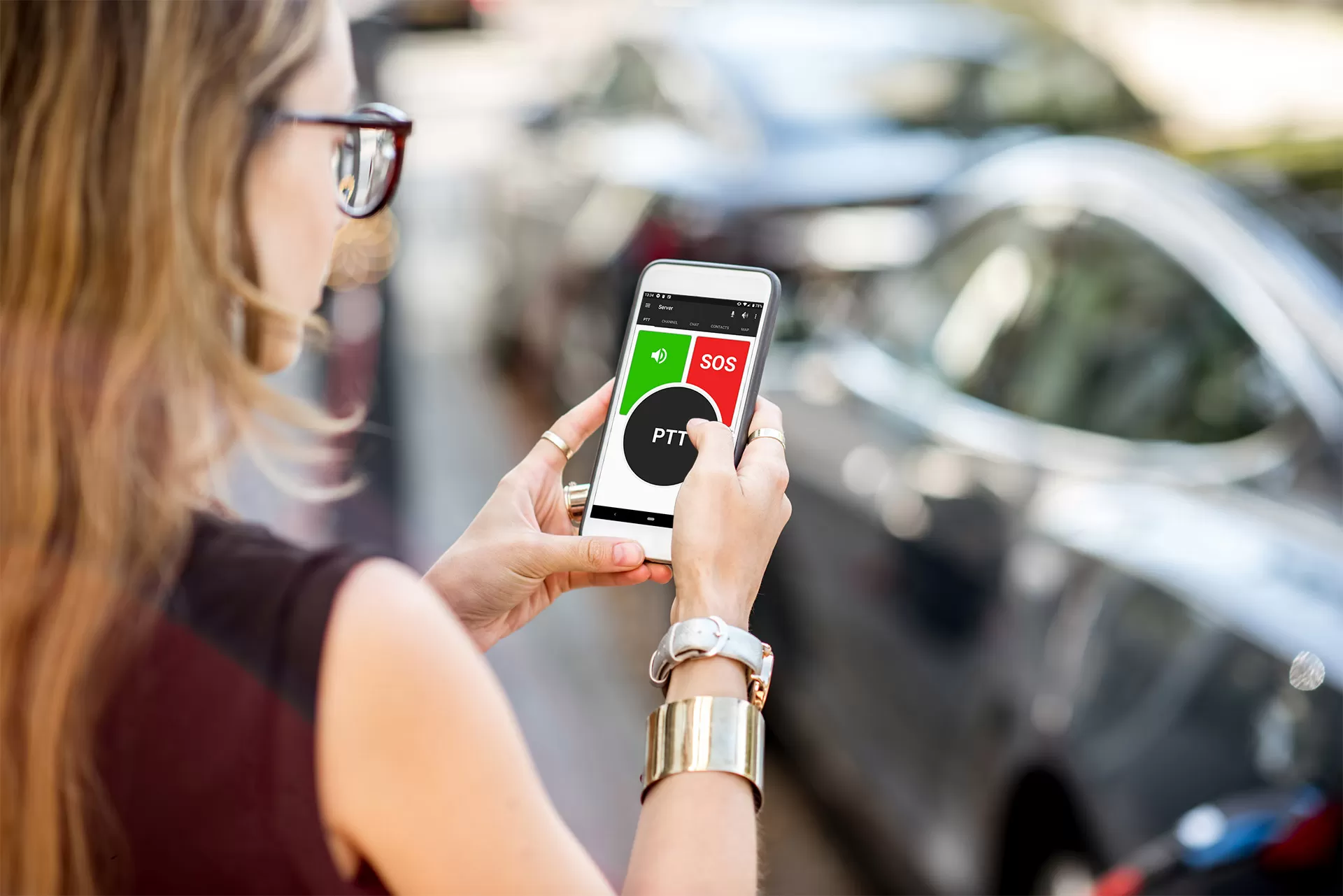 FreedomPTT Device Examples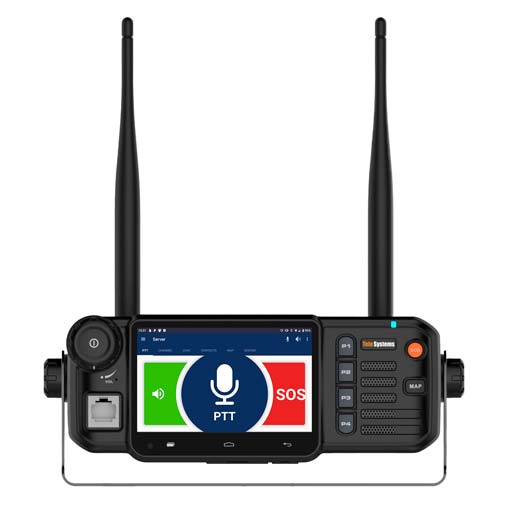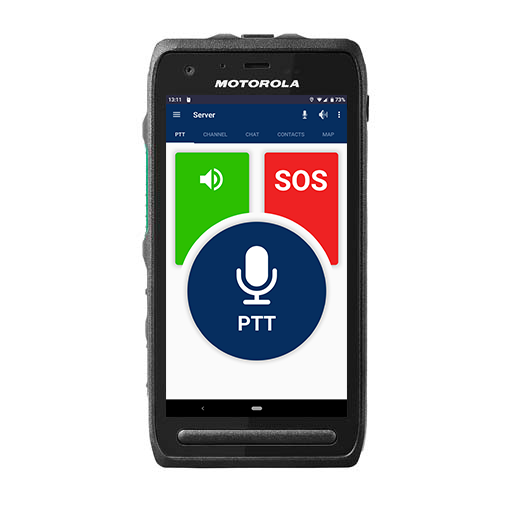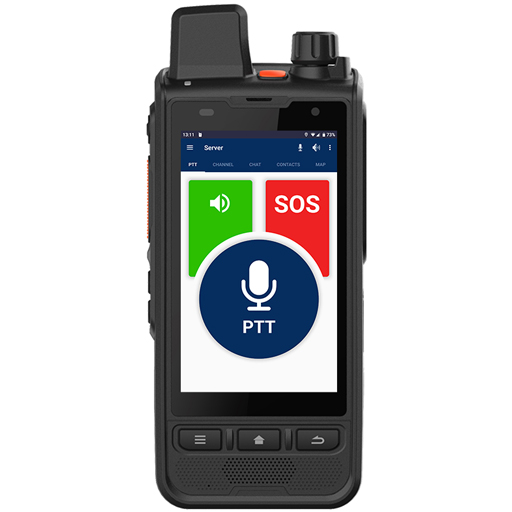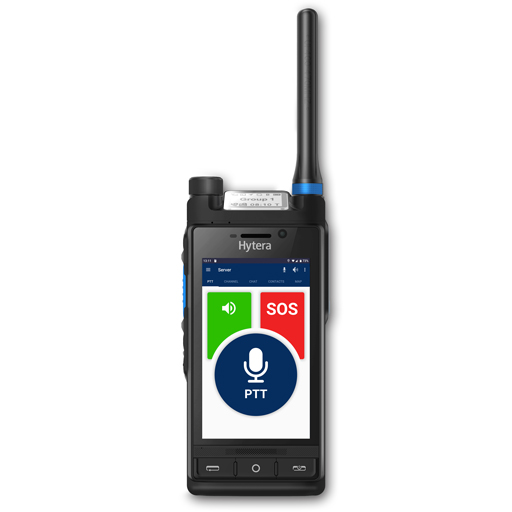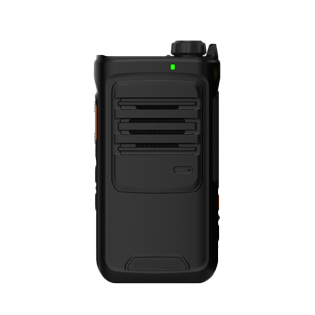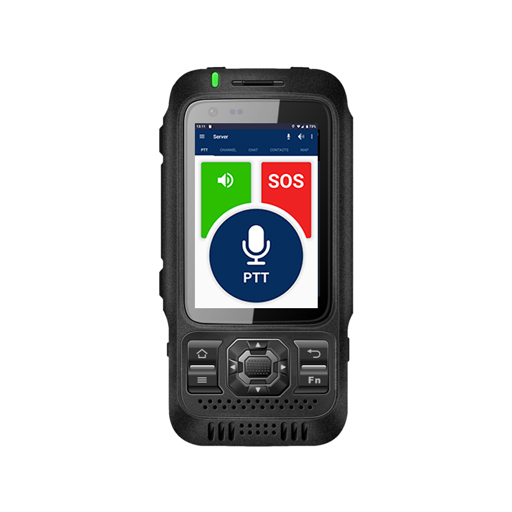 What You Get With FreedomPTT
Press-To-Talk
When decisions are critical talk to a user, channel or group of users instantly at the push of a button. No need to dial a number to be left with the possibility of no answer. 
Messaging
FreedomPTT has a messaging system built-in allowing you to talk to any channel, user or group of users in times where voice chat may not be appropriate. Links to attachments can also be shared.
GPS Breadcrumbs
Do you need to know the last route taken by a user? Historical Breadcrumb Tracking in FreedomPTT will allow you to do just that. See when and where a user was at any point in time.
Live Mapping
In a fast paced environment, knowing where each member of your team is at any one time is important. With live mapping in FreedomPTT you can immediately tell where a user is. This is can be used in industries such as Logistics and Transport.
Emergency Alerts
Emergency alerts built into FreedomPTT allow a user to send an SOS alert to users if they fall into distress. The alert will show the users the current location of the team member allowing for a faster and more accurate response.
Administration Panel
What good is a system if you can't administer it? With the FreedomPTT Administration Panel you can easily manage users, groups and channels to keep your communication system running as smoothly as possible.
FreedomPTT Bring Your Own Device Pricing
Unlimited Press-To-Talk Access

Live Mapping

GPS Breadcrumbs

Messaging

Unlimited Channels

SIM Card
Unlimited Press-To-Talk Access

Live Mapping

GPS Breadcrumbs

Messaging

Unlimited Channels

SIM Card
Unlimited Press-To-Talk Access

Live Mapping

GPS Breadcrumbs

Messaging

Unlimited Channels

SIM Card
Unlimited Press-To-Talk Access

Live Mapping

GPS Breadcrumbs

Messaging

Unlimited Channels

SIM Card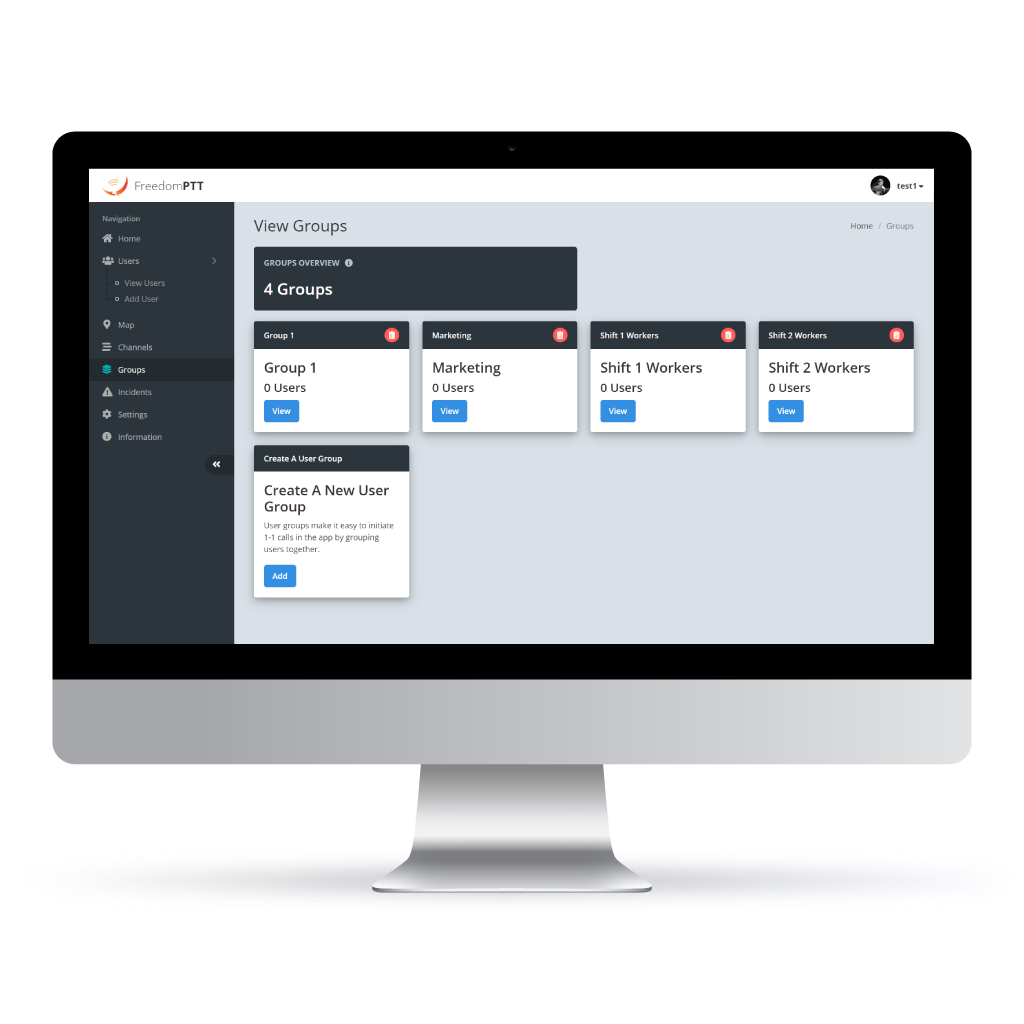 Quickly & Easily Take Control of Your Organisation
Using the FreedomPTT Administration Panel, easily manage users, channels, groups and settings at the press of a button. From the Web-Based panel, you can manage your organisation from anywhere without having to use special software.
Contact us for more information about FreedomPTT
Call us on 1300 266 682 or send us a message